Water, of adequate quality, is a core resource for human development, industry and agriculture. Whilst this resource may have been plentiful and abundant in the distant past, rapid urbanisation and population growth, industrialisation, and contamination from informal developments and environmentally unfriendly practices have placed major strains on existing water resources.
A complicating factor is the combined effects of global climate change and population growth, resulting in reduced rainfall in certain areas, as well as a general increase in water consumption. Accordingly, the provision of water of adequate quality is recognised as a major developmental challenge internationally.
The Water Technology Group in the Department of Chemical Engineering focusses on research and development aimed at addressing current local and international challenges in water treatment and provision. Our objective is to improve existing water treatment technologies, as well as develop new technologies that will contribute to addressing this global challenge. Our strengths lie in membrane technology for water treatment and reuse (microfiltration, ultrafiltration, reverse osmosis, forward osmosis, membrane distillation and Donnan Dialysis), and in technologies that will be applicable and sustainable in developing economies.
Our current projects range from investigation and modelling of basic phenomena, to technology development leading to implementation in the field.
Our fields of research interest include:
Reclamation and reuse of mine wastewater, industrial wastewaters, agricultural processing wastewaters, and fishing industry wastewaters
Potable water provision, with a particular focus on technologies for developing economies and rural communities
Technology development on forward osmosis, membrane distillation and Donnan Dialysis
Innovative water disinfection technologies
Membrane bioreactors
Stellenbosch University, in collaboration with Fraunhofer-Gesellschaft (Fraunhofer), recently established the Fraunhofer Innovation Platform for the Water-Energy-Food Nexus (FIP-WEF@SU). Many exciting water technology-related research projects are driven as part of this collaboration.
The researchers listed below all form part of the Water Technology group. Follow the link to their individual profiles to find out more about their research interests and activities.

Professor | Separations Technology & Water Treatment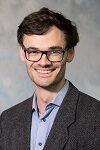 Associate Professor | Process modelling & monitoring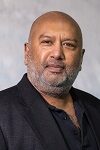 Associate Professor | Water/wastewater treatment & reuse & membrane technology

Explore Other Research Fields