Bachelor's Degree (BEng) in Chemical Engineering
We offer an ECSA accredited Bachelor's Degree programme in Chemical Engineering. It's a professional degree, which means that it takes four years minimum to complete and you can apply to qualify as a Professional Engineer after acquiring the relevant experience in practice. This is not the case with all qualifications in this direction in South Africa. It also means that the level of qualification, according to the National Qualifications Framework of South Africa, falls under NQF 8 – equal to an honour's level BSc qualification (or similar).
ECSA is a Washington Accord signatory, which means that our professional Bachelor's degree is recognised world-wide in such countries as Australia, Canada, New Zealand, the United Kingdom, and the United States of America, to name a few. Read the sections below for more information on our programme offering, the admission criteria for our programme, how to apply, what chemical engineering entails, and what career prospects you can look forward to after studying Chemical Engineering.
About our Bachelor's (Chemical Engineering) Degree Programme
Contact Ainsley, our departmental contact person for prospective undergraduate students, with any queries about your admission and application.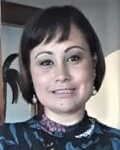 Prospective undergraduate student communication
Frequently asked questions about Chemical Engineering in general
Prof Tobi Louw explains our BEng (ChemEng) degree curriculum in detail
Kristin shares her experience in the Mineral Processing industry
Annerie shares her experience in the Mineral Processing industry
Watch this video to see our facilities, what we do and who we are