The Bioresource Engineering group is a large, diverse and ambitious group consisting of four main focus areas, each detailed below.
All of these areas include dynamic researchers who are working to find solutions for some of the largest and most pressing questions for society to address.
To ensure a sustainable future, our biological resources need to be used optimally, and the chemical engineer's role is central to developing industrial processes that are safe, sustainable, and profitable.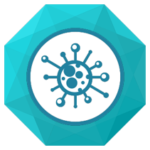 Bioprocess Engineering
Bioprocess engineering concerns the utilisation of engineering thinking to develop and understand processes utilising biological systems (like cells, enzymes, or biomass). We focus both on analysing bioprocesses – through process modelling, control, and optimisation, and technical and economic feasibility assessments – as well as developing new components of bioprocesses – such as designing and fabricating novel bioreactors, or developing new downstream processing techniques.
Bioreactor design (Pott, Tai)
Downstream processing (Goosen, Tai, Pott, Mapholi)
Process optimization and sensitivity analysis (Görgens, Louw, Tai)
Process modelling (Görgens, Tai), monitoring and control, including machine learning (Louw)
Technical and economic feasibility assessments (Görgens, Chimphango, Tai, Mapholi, Goosen)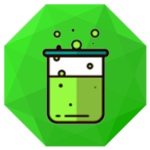 Bioproducts & Bioenergy
This research area focuses on production of bioproducts from biological feedstock (e.g. extraction of specific products), or via biocatalytic (microbial and enzymatic) pathways. The main focus is to develop and optimize processes that take advantage of unique features of biological feedstocks and biocatalysts, to produce products that span the entire bioproduct value pyramid: from low value-high volume products like biofuels, to high value-low volume products like pharmaceuticals, vaccines and cultivated meat.
Fine- and high-value chemicals (Görgens, Chimphango, Tai, Pott, Mapholi, Goosen)
Bulk and platform chemicals (Görgens, Chimphango, Tai)
Biomaterials (Görgens, Chimphango)
Health-related biotechnology (Tai, Mapholi)
Bioproducts for improved nutrition (Görgens, Chimphango, Tai, Goosen)
Biofuels, including solid, liquid and gaseous (Görgens, Pott, Goosen)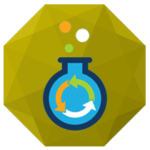 Bioresources & Circularity
Bio-based resources include primary agricultural crops, aquaculture products and the residues from harvesting or processing of plant- and animal-based materials. These sources of renewable carbon are to be utilised in closed carbon cycles, where the recycling of end-of-life products back into new feeds is an integral part of the value chain.
Biorefineries and integrated food-energy systems (Görgens, Chimphango, Goosen)
Circular economy (Görgens, Chimphango)
Waste and by-product treatment and valorization (Görgens, Chimphango, Pott, Goosen)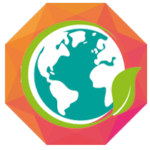 Environment & Sustainability
This is a cross-cutting area that focuses on the assessment of impacts of processes, technologies, and systems on the environment, economy, and society from the conceptualization to end-of-life stages. It involves the application of life cycle thinking and systems approach in evaluating the impacts at the different life phases using advanced life cycle and sustainability assessment tools. The emphasis is on the application of green engineering and green chemistry principles in the development and implementation of engineering eco-design, and innovative strategies for climate change adaptation and mitigation, and for the attainment of the sustainable development goals (SDGs).
Environmental impact assessments (Görgens, Chimphango)
Environmental life cycle analysis (Görgens, Chimphango, Goosen)
Water-Energy-Food Nexus (Görgens, Goosen)
Resource flows (Chimphango)
Integrated sustainability assessments (economic, environmental, social) (Görgens, Chimphango)
The researchers listed below all form part of the Bioresource Engineering group. Follow the link to their individual profiles to find out more about their research interests and activities.
Explore Other Research Fields