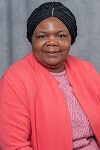 Prof Annie Chimphango
Professor | Bioresources, waste valorisation, biorefineries & biomaterials

Short Bio
Education
• PhD (Chemical Engineering), Stellenbosch University, 2010
• MSc (Agricultural Engineering- Postharvest), McGill University, 1997
• BSc (Agriculture- Agric. Engineering) with Distinction, University of Malawi, 1992
Professional experience
2014 – present Senior lecturer Department of Process Engineering, Stellenbosch University
2008 – 2014 Lecturer Department of Process Engineering, Stellenbosch University
2001 – 2005 Project Manager Environmental Monitoring Group (EMG), Cape Town
1993 – 2000 Lecturer Department of Agricultural Engineering, University of Malawi
1992 – 1993 Assistant Manager/ Management Trainee Technical Department-Agribusiness Section, Lever Brothers Malawi LimitedUnilever, Malawi
Part time:
2003 – 2005: Planning, Monitoring and Evaluation (PME) Consultant C Masters Development Services (CMDS) professional services, Cape Town
May – Sept 2005: African facilitator/coordinator Sustainability Watch Network, Kampala, Uganda
10 – 12 Feb 2005: Consultant facilitator Yonge Nawe Environmental Action Group, Mbabane, Swaziland
15 – 19 March 2004: Local Consultant Mid-Term Evaluation for USAID funded Girls in the Vanguard (GIV) Salesian Project Office inSouthern Africa, Cape Town
Special Awards/Grants:
2015: Australian African Award, University of Sydney
2014: Rectors award General Performance- (Stellenbosch)
2008: Bursary- South African National Energy Research Institute (SANERI)
2007: Bursary: Centre for Renewable and Sustainable Energy Studies (CRSES). The Knut and Kringstad Award for best poster presentation 14thISWFPC
2006: Andrew Mellons Fellowship, Stellenbosch University Bursary: Department of Process Engineering Women in Science Award, Department of Science and Technology Postgraduate Merit Bursary for Foreign Students at Stellenbosch University
National and International Responsibilities:
• Reviewer of various International Journals,
• Member of the expert group for "DECC – Climate-KIC Global Calculator Expert Workshop (Land Use, Bioenergy, Food), Imperial College, UK ,
• Invited guest lecturer and Researcher- University of Campinas and University of Manchester.
• Visiting researcher Kwame Nkrumah University of Technology;
• External examiner for postgraduate theses
• Grant proposal reviewer locally and internationally
International and Local Collaborations and Associations:
• Supergen- University of Manchester;
• Newcastle University (UK), Kwame Nkrumah University of Technology (Ghana)
• Njala university (Sierra Leon)
• Jomo Kenyatta University of Technology (Kenya);
• University of Kwazulu Natal (SA)
• University of Venda (SA)
• EnsiacetToulose (France)
• Fibre and Paper Institute (Norway)
• Bioenergy- LACAf – University of Campinas (Brazil)
• Darmouth University (USA)
Research Interests
Bioresource engineering including biomass processing, bioprocess engineering, postharvest, sustainable bioenergy systems, and sustainable biometerials.
Research focus on developing efficient and environmentally sensitive methods of producing functional foods, bio-based products and bioenergy from agriculture, agro-process and industrial residues based on green engineering and green chemistry approaches. The specific research areas include:
Biomass processing – biorefineryapproach:
– Advanced lignocellulose fractionation methods for selective extraction of cellulose, hemicelluloses and lignin
– Tailor made fractionation methods to selectively isolate bioproducts and co-products with applications in feed and food processes to improve health and functional properties
– Development of integrated process for production of nano-celluloses and nano-hydrogels from agricultural and industrial wastes
– Synthesis of bioproducts with new functionalities from fractionation products
– Development of new biomass process configurations
– Physical and biochemical modification of structural and functionalities of biomaterials
– Production of soluble and insoluble fibres for functional and health foods.
– Co-production of bioenergy and high value products
Bioprocess engineering:
– Enzyme production and application in biopolymers
– Biomaterial modification and application as additives, entrapment matrices, slow release devices, flour replacers in baking and prebiotics
Sustainable bioenergy systems:
– Systems approach in integrated food and bioenergy systems
– Integration of renewable energy in postharvest technologies, thus, food processing and preservation technologies
– Systems dynamics for tracking and assessing sustainability of flow of bio-resources from agriculture and forestry
CURRENT PROJECTS
• Organic waste: a bioresource for production of novel cellulose nanocomposites- CSIR/DST 2016-2018
• Nanocellulose from Paper Sludge (PAMSA)- 2016-2017
• Inulin biorefinery for sustainable food production from Jerusalem artichoke. Research and Technology fund (RTF)- NRF-2014-2017
• Postharvest technology for sustainable livelihoods of small fresh produce producers in South Africa. Research and Technology fund (RTF)-NRF (2014-2016)
• Norway/South Africa SANCOOP Programme-Biorefineries for co-production of high value materials and bio-energy, as mitigationof climate change (BioCoPro) (2014-2016)
• Energy Efficient Rural Food Processing Utilising Renewable Energy to Improve Rural Livelihoods (New Castle University, Knust (Ghana), Njala University, (Sierra Leone), Jommo Kenyatta University (Kenya), Practical action (UK), Environmental Foundation for Africa (EFA) Sierra Leone and Kassel University) 2013-2015
STUDENT SUPERVISION
• Current: 6 PhDs, 4 MEng and 1 Post Doc
• Graduated: 1 PhD, 7 MSc
Selected Publications
A list of her published works can be found on her Google Scholar profile.
Teaching
Biology 324
Environmental Engineering 442 and 454
Heat Transfer A326