We offer an ECSA accredited Bachelor's Degree programme in Chemical Engineering. It's a professional degree, which means that it takes four years minimum to complete and you can apply to qualify as a Professional Engineer after after acquiring the relevant experience in practice. This is not the case with all qualifications in this direction in South Africa. It also means that the level of qualification, according to the National Qualifications Framework of South Africa, falls under NQF 8 – equal to an honour's level BSc qualification (or similar).
ECSA is a Washington Accord signatory, which means that our professional BEng degree is recognised world-wide in such countries as Australia, Canada, New Zealand, the United Kingdom, and the United States of America, to name a few. Read the sections below for more information on our programme offering, the admission criteria for our programme, how to apply, what chemical engineering entails, and what career prospects you can look forward to after studying Chemical Engineering.
You're probably thinking "what will I actually be learning and doing if I decide to study Chemical Engineering?" and we've summarised it below.
The Bachelor of Engineering (BEng Chemical Engineering) degree at Stellenbosch University starts with a common first year, where all first year students in the Faculty of Engineering are registered for the same modules. These modules focus mainly on mathematics and fundamental natural sciences such as physics, chemistry and electromagnetism, as applied in an engineering context. You will also learn about ethics, professionalism and how to communicate professionally.
In your second and third year you start to specialise in chemical engineering concepts and how they are built on the foundation of the fundamental concept of conservation of mass and energy. Chemical processes do not only involve chemical and biological reactions, but also include the controlled transport of all phases (solid, liquid and gas) of matter through the plant as they are subjected to different temperatures and pressures. You will learn how to best describe and model the behaviour of these phases of matter, including scenarios where they are present in mixtures, in order to be able to design the most suitable reactors, heat exchangers, transport equipment such as pipes, valves and pumps as well as the required separation process units in order to eventually obtain a pure desired product. You will develop coding and analytical skills, applicable not only in engineering, but other fields as well. Most of the modules in your second and third year are designed to provide you with a sound theoretical knowledge of these concepts.
Your education, however, will not be limited to just theory but will also include laboratory based practical experiments and vacation work training where you will apply and test the theory you have learned to industry based processes. In the fourth and final year of the degree, we strive to prepare you to enter industry. We will educate you on how to manage large engineering projects as a member of a team of engineers from different disciplines. You will learn how to design, optimise and control a process in order for it to be as safe, environmentally friendly and profitable as possible. Your undergraduate studies will culminate in the design of a chemical, bioprocess or metallurgical plant where you will apply all of the theory you have learned up to that point. You will also research a final year project that requires you to investigate an engineering problem and arrive at a suitable solution through independent learning and application of chemical engineering principles. The degree will equip you with the skills and knowledge to make a positive impact on South Africa and the world.
What is chemical engineering?
What is the difference between studying BSc (Chemistry) and BEng (Chemical Engineering)?
What is mineral processing?
What is the difference between process engineering and chemical engineering?
What do chemical engineers do?
Where do chemical engineers work?
Stellenbosch University boasts both the highest student success rate in the country and the highest weighted research output per full-time academic staff member in South Africa. It ranks among the top 300 universities in the world and the top 20 in BRICS countries (per the Times Higher Education World University rankings).
The Department of Process Engineering is home to 20 full-time academic staff members. Besides being active researchers in their fields, the academics are also dedicated to continuously improving the teaching and learning environment. The Faculty of Engineering awarded the "Lecturer of the year" prize to Process Engineering staff members two years in a row (Prof. Burger in 2015 and Prof. Bradshaw in 2016), and a number of staff members frequently present educational research at the University's annual "Scholarship of Teaching & Learning" conferences. Dr Robbie Pott was also recently honoured as one of the 12 winners in the SU Teaching Excellence Awards for 2019.
Of course, Stellenbosch is situated in the heart of the Cape Winelands. The historic town and the beautiful natural surroundings all combine to create an exceptional living environment. Read more about the University at http://www.sun.ac.za/english/about-us/Why-SU.
The full admission requirements for our BEng degree programmes are explained here.
In a nutshell, your grade 11 marks should meet the following thresholds to be considered for our Chemical Engineering programme:
Minimum selection score of 620
Minimum average of 75%
Minimum mathematics mark of 75%
Minimum physical science mark of 65%
For Faculty-specific queries regarding admission and the application process, please contact August Engelbrecht: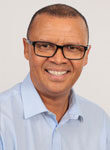 Phone: +27 (0)21 808 3947
The are many bursaries available for aspiring Chemical Engineering students.
Remember that mining-related bursaries can also be applied for if you plan on studying Chemical Engineering.
Below is a list of some of the bursaries that are open for application:
Anglo American Platinum
Closing date: 14 July 2020
Tomorrow Trust Bursary
Closing date: 31 October 2020
De Beers
Closing date: 31 October 2020
Harmony Gold
Bursary applications open July 2020
Hatch
Applications opened 29 May 2020
You can also browse these sites below for lists of multiple Chemical Engineering bursaries.
Career Wise
All Bursaries SA
Bursaries South Africa
Click here to create a personalised quotation for tuition fees at SU.
After selecting the BEng (Chemical Engineering) programme, selected all the listed modules as you will be enrolling for all those modules in your first year of registration. If you need assistance with generating a quote, contact us by going to the "Contact us" page at the end of the blue ribbon at the top of the web page and completing the message form.
Your online application can be created and completed here. Applications close 30 June 2020!
For assistance with completing your online application, contact the University Client Service Centre at +27 21 808 9111 or send an email to info@sun.ac.za.
For Faculty-specific queries regarding admission and the application process, please contact August Engelbrecht: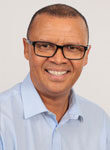 Phone: +27 (0)21 808 3947
So, you want to study chemical engineering and Stellenbosch University seems like the right choice for you. Watch our video to see what our department can offer you from an academic and career point of view.
What in the world do chemical engineers do? This film illustrates the substance and breadth of chemical engineering's contributions. May you also be inspired to change the world!